By Cbs FM and Adam Bukenya
Updated on Saturday 5th 2022 at 2139 EAT
CBS Emmanduso Township Tunes show host Tony Mbaziira has escaped death after getting involved in a nasty accident.
According to CBS, Mbaziira got the accident last night in Kalisizo while on his way from Kyotera.
"He got minor Injuries, let's pray for his healing," CBS FM.
The car in which he was travelling also got damaged.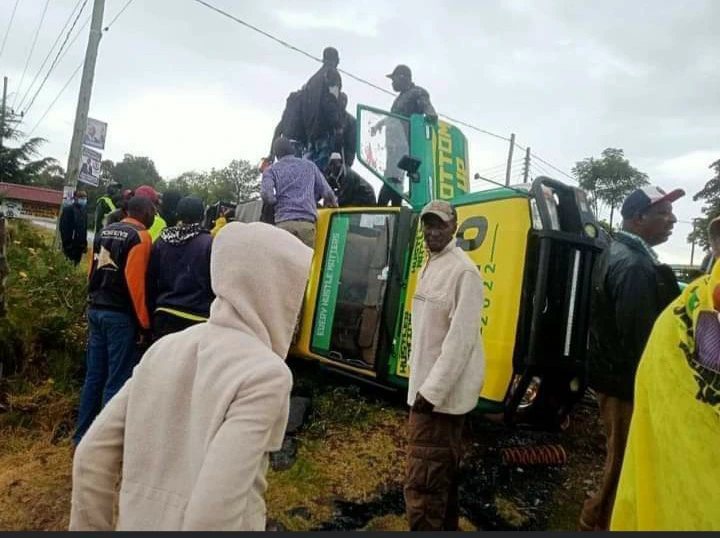 Just a few days ago, Spark Television's presenter Kaima also survived death after a nasty accident that saw his car go off the road and get stuck in a swamp.
See photos: