Updated at 1010 GMT on Saturday June 26, 2021
By Brian Muwanguzi
KAMPALA- Uganda's renown author of Christian Literature and radio preacher Bishop Stephene Ssenfuma on Saturday morning was declared dead following a month hospitalized at Nakasero Hospital in Kampala where he had been admitted after developing "breathing complications."
Bishop Stephen Senfuma, the founder of Innerman Ministries was first admitted at Platinum Hospital, Kampala on 7 June, 2021 before being transferred to Nakasero Hospital. In a statement at that time, the Leadership Council of United Christian Centre (UCC) Church encouraged the body of Christ to pray for its founder, and also offer all possible financial support.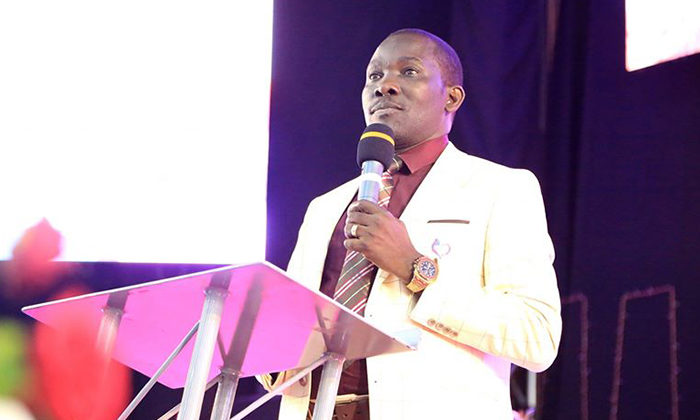 "He is under close supervision by the competent doctors and they are managing the situation," the official statement read. "In case of any other changes, we shall let you know."
"We call upon everyone to pray for him," it added.
Bishop Senfuma was the Vision bearer of Inner-Man Ministries which includes United Christian Centre (UCC) and founder of Innerman Broadcasting Company 107.5 FM
While his preaching and teachings have had a profound influence on Christians for over 27 years, it is his personal life that is even more inspiring having testified about his journey from drugs abuse, suicidal tendencies to preaching at the gospel of Jesus Christ across the globe.
The deceased spearheaded a Child Support Ministry that addresses the plight of vulnerable children who are situated in Kasubi and surrounding areas.
Having grown up in a family of twenty three siblings, there was never enough food, clothing, school fees and other essentials. Since he was a child, his desire was to study and become a person who would mentor others. But this dream was painfully destroyed when, eventually he could no longer earn enough money out of dancing at weddings and causal labor to pay his school fees. Since then, he carried this desire is to see that every child gets an education.
The ministry has schools; Inner man pre and primary school in Kasubi and Zengebe. They recently started Stevour Christian High School, an institution to instill Christian values while educating children to be the future of Uganda. With his wife Favour Senfuma, he also partnered with Compassion International in Omuntu w'Omunda Child Development Centre, a project that helps more than 450 needy children and caretakers.
In 2006, Bishop Senfuma lost his first wife Jane who went to be with the Lord when they got a motor accident. They had been married for 15 years and had three daughters.
Bishop Ssenfuma will be buried on Monday