By Faith Barbara Namagembe Updated on Thursday 10/02/2022 at 1715 EAT.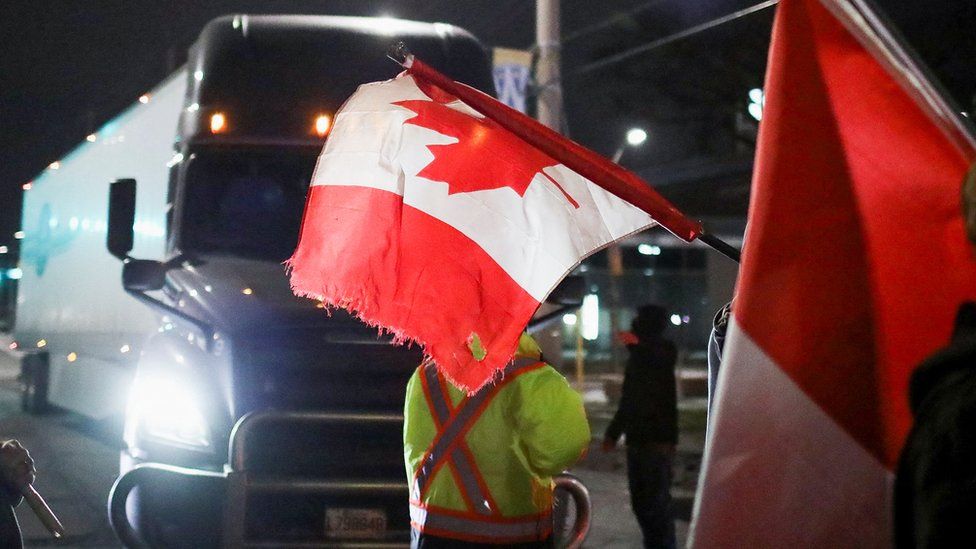 Two of the world's biggest carmakers, Ford and Toyota, say production is being disrupted by trucker protests in Canada.
Canada's Transport Minister, Omar Alghabra, called it an illegal economic blockade against all Canadians.
The trade disruption is estimated to be costing $300m (£221m) a day.
Truckers blocking the most important border crossing, the Ambassador Bridge, waved Canadian flags and banners denouncing Prime Minister Justin Trudeau, who has refused to scrap a rule requiring truckers entering Canada to be fully immunised against coronavirus.
The Ambassador Bridge is the largest international suspension bridge in the world and carries about a quarter of US-Canada trade.
It connects Windsor, Ontario, to Detroit, in the US state of Michigan.