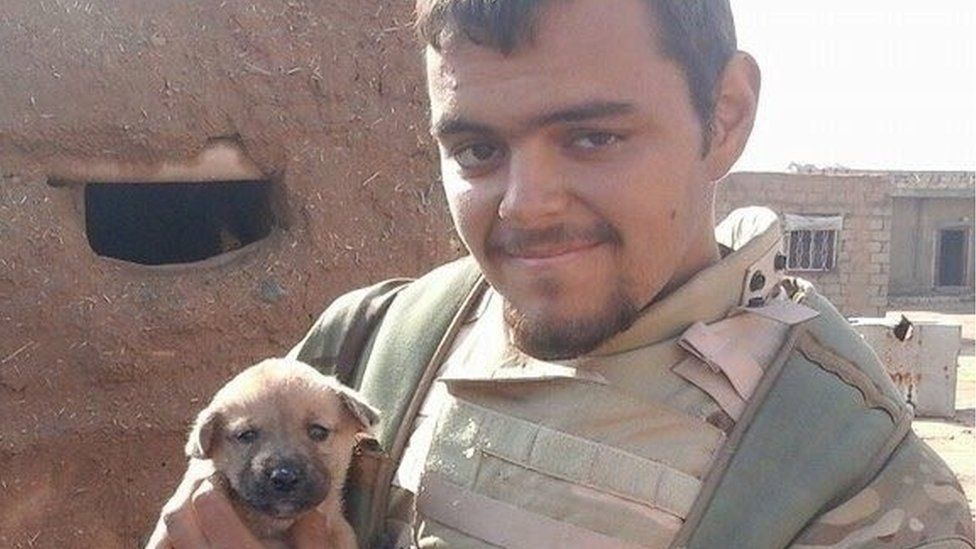 Two British men captured by Russian forces while fighting in Ukraine are being "taken care of", Russia has said.
Aiden Aslin, 28, and Shaun Pinner, 48, were captured last week while defending the south-eastern city of Mariupol.
In footage shown on Russian state TV, both appeared to have facial bruising, prompting their families to call for the Geneva Convention to be respected.
Russian foreign ministry spokeswoman Maria Zakharova said: "Don't worry, the Russian side is taking care of them."
She added: "They are fed, watered, and given the necessary assistance. Just like other foreigners who have surrendered or been detained."
Ms Zakharova also referenced what she described as a call by Prime Minister Boris Johnson for British detainees to be shown mercy, and said that in turn Britain should "show mercy" to the citizens of Ukraine by stopping the supply of weapons to the Ukrainian government.
Mr Johnson had urged Russia to treat captured British fighters "humanely and compassionately".
The Geneva Convention states that prisoners of war must be protected "against acts of violence or intimidation and against insults and public curiosity".
Both Mr Aslin, originally from Newark in Nottinghamshire, and Mr Pinner, originally from Bedfordshire, have lived in Ukraine since 2018.
They had both been serving as marines in Ukraine's military since before Russia launched its invasion.
In separate clips broadcast on Monday on the Rossiya 24 TV channel, each was seen calling on Boris Johnson to arrange for them to be freed in exchange for Viktor Medvedchuk, a pro-Kremlin Ukrainian politician currently being held by Ukraine.
It is not clear whether the men were speaking under duress.
Speaking in the House of Commons on Wednesday, Robert Jenrick, the MP for Mr Aslin's home constituency, described the broadcasts as a "flagrant breach" of the Geneva Convention.
He later told journalists that a prisoner exchange was the "most likely route" to get Mr Aslin to safety, but added it would be for the Ukrainian government to decide whether a swap could take place.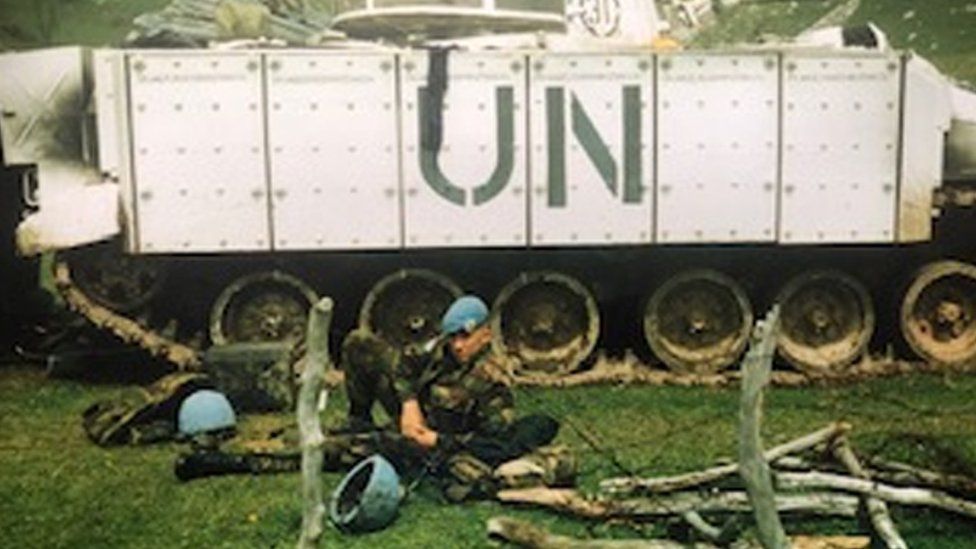 The families of both Mr Aslin and Mr Pinner have released statements saying that the men are long-serving members of the Ukrainian military and not volunteers or mercenaries.
Mr Aslin's family said he was a "much-loved young man with… a loving wife-to-be" and described the footage of him as "deeply distressing".
"Together with the family of Shaun Pinner, we are in contact with the Foreign Office to ensure the Russian authorities meet their obligations to prisoners of war under international law, and ultimately to secure the release of Aiden and Shaun," they said.
Mr Pinner's family described him as a well-respected soldier and "funny, much-loved, [and] well-intentioned".
Meanwhile, the UK government announced a new raft of sanctions targeting key figures within Russia's military and others supporting the war effort.
The measures included asset freezes and travel bans for the commander of the Russian airborne forces Col Gen Andrey Serdyukov, and Lt Col Azatbek Omurbekov, the commanding officer of the unit accused of committing war crimes in the Ukrainian town of Bucha.
Also targeted was Oleg Belozyorov, CEO of Russian Railways, which has helped in the transport of Russian military equipment, and Ilya Kiva, a former member of the Ukrainian parliament expelled last month over his support for the Russian invasion.