By KCCA/PCA
The Kampala Capital City Authority (KCCA) Executive Director, Dorothy Kisaka on Thursday flagged off the teams for two national events; National ball game championships and the National Primary Schools Music, Dance and Drama Competition. The flag off ceremony was held at the KCCA gardens.
In the ball games in Masaka district, KCCA is represented in three disciplines of Netball, Handball and Football while in the Music competitions, three school choirs; Buganda Road Primary School, Nakivubo Blue Primary School and Clever's Origin represents the city in Kyotera district.
Kisaka who was in high spirits while addressing the children asked them to be confident and represent the city with honour. She promised them total support from the authority.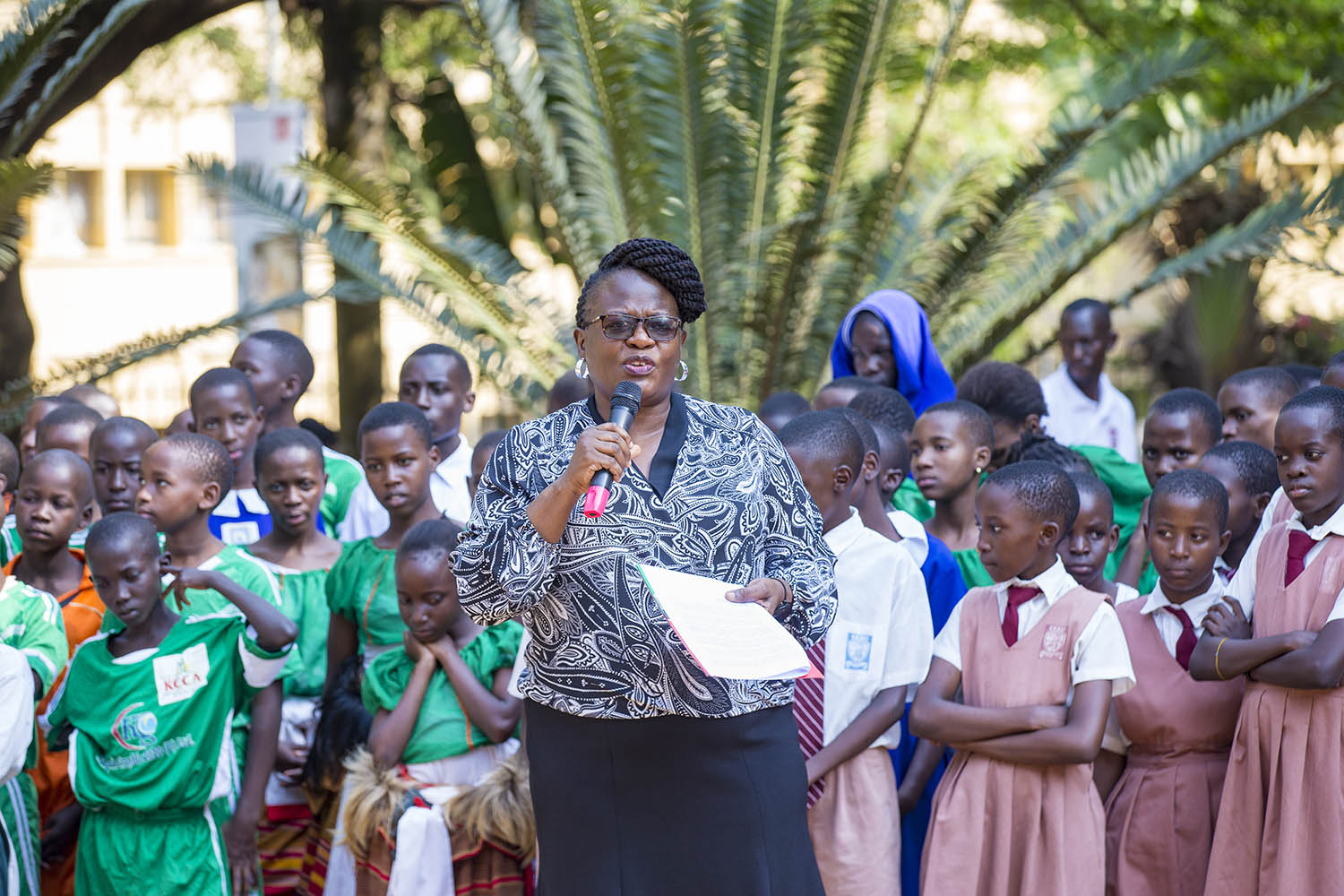 "Go and make us proud. We are confident that you will win," Kisaka said.
Kampala schools are no stranger to winning these competitions. In 2019 three of city schools came the best in national music competitions.
She revealed that the government recognises the important role education and sports plays in the lives of the children and thus the focus on provisions of holistic education.
"Co-curricular activities improve performance, reduce school drop out and improve school retention. Thank you, teachers, for the work you have done to train these learners," Kisaka said.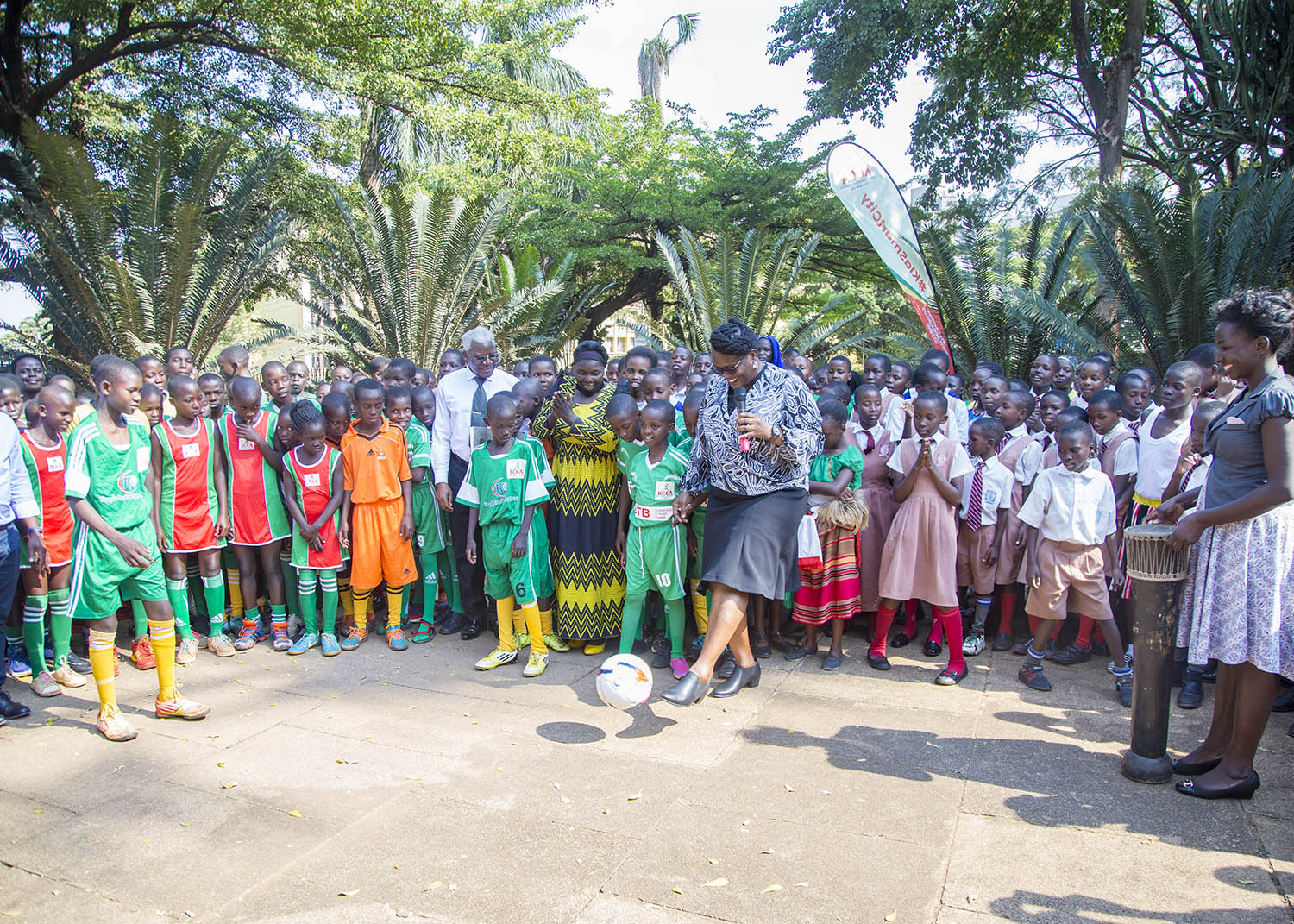 Kisaka was wowed by one of the school's composition songs which was presented by Clever's Origin School promoting birth registration.
"The right to birth Registration is a real wow. Through music Dance and Drama, we are promoting awareness on the birth Registration and I'm so excited about you," Kisaka said.
Before flagging them off, Kisaka prayed for the teams and blessed them for better results and good health.
To flag off the ball games Kisaka kicked the ball amidst cheers from the children and afterwards handed over the drum to the choirs for the music competitions flagoff.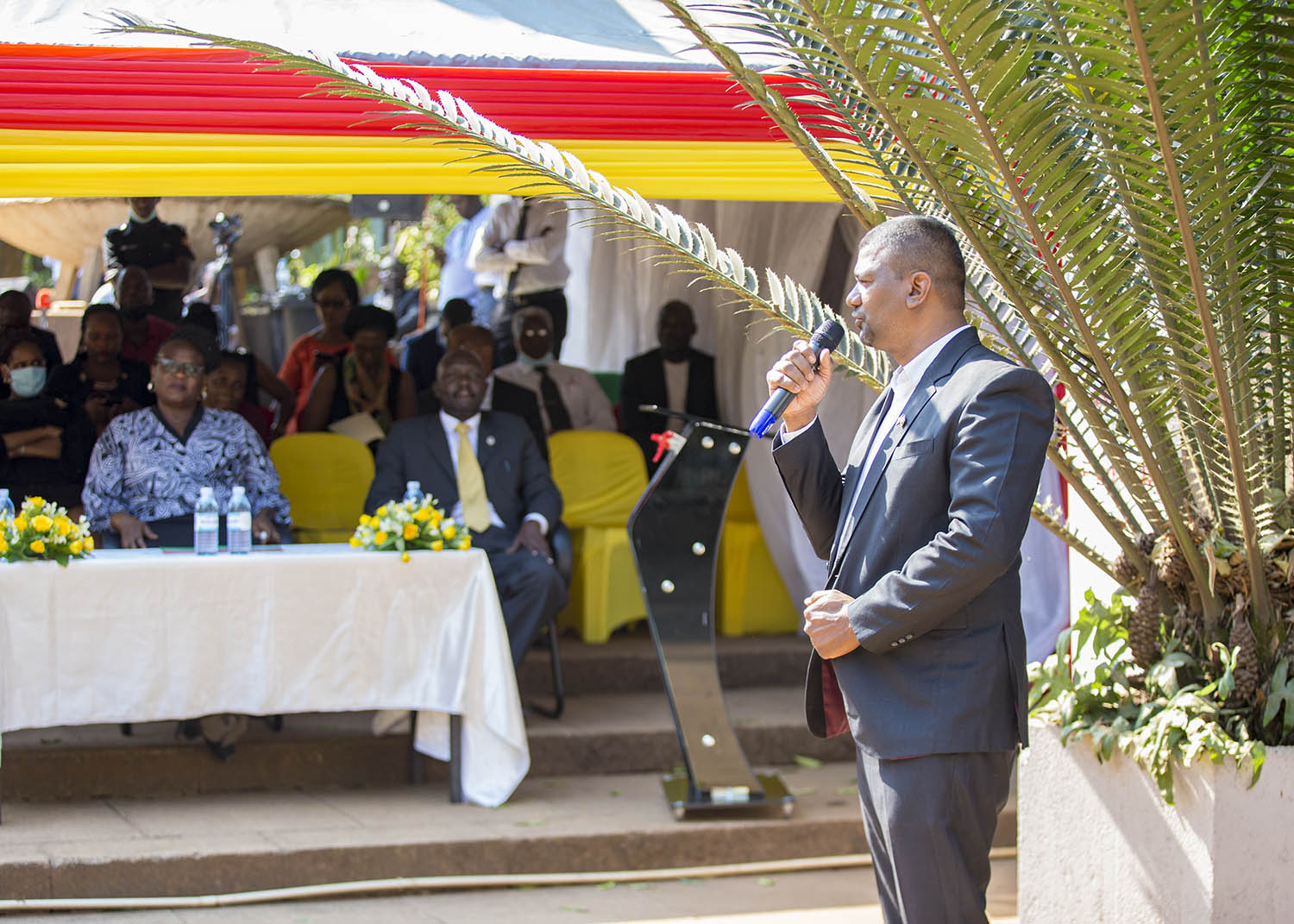 The Central Divison Mayor, Salim Uhuru attended the ceremony and emphasized the value of sports ranging from fitness, character building, entertainment.
The Acting Director Education and Social Service Charles Maginot said the teams have for the last one month been participating actively in these activities and are set to represent Kampala.
"These teams are not just going to participate. Buganda Road is going to defend the 2019 title," Maginot said.
The function couldn't not end without the children sampling the guests on what they will present.
Buganda Road Primary School presented their original instrumental composition with about 50 instruments played. Clevers Origin School presented a song on Birth registration while Nakivubo Blue Bakisimba Dance.
At the end of the event everyone left smiling and wishing the young stars good luck in the upcoming competitions.