By PCA- KCCA
The children at Masulita are housed in six dormitories with each run by a Social Worker and House Parent. These also help the children with the spiritual development which is key in their growth and future life.
"Through spiritual development, children learn to be aware of and comfortable with qualities such as respect, responsibility, and reverence for self and others. They develop a love for each other," says Grace Tiwangye a Youth and child Protection Officer at UWESO.
Simon Omuna, the Acting Warden says out of the 270 children, the majority of the children are between the ages of 7 to 10 years (80), followed by those aged 11 to 14 years (60), those aged 4 to 6 years (52) and those aged 15 to 17 years (38).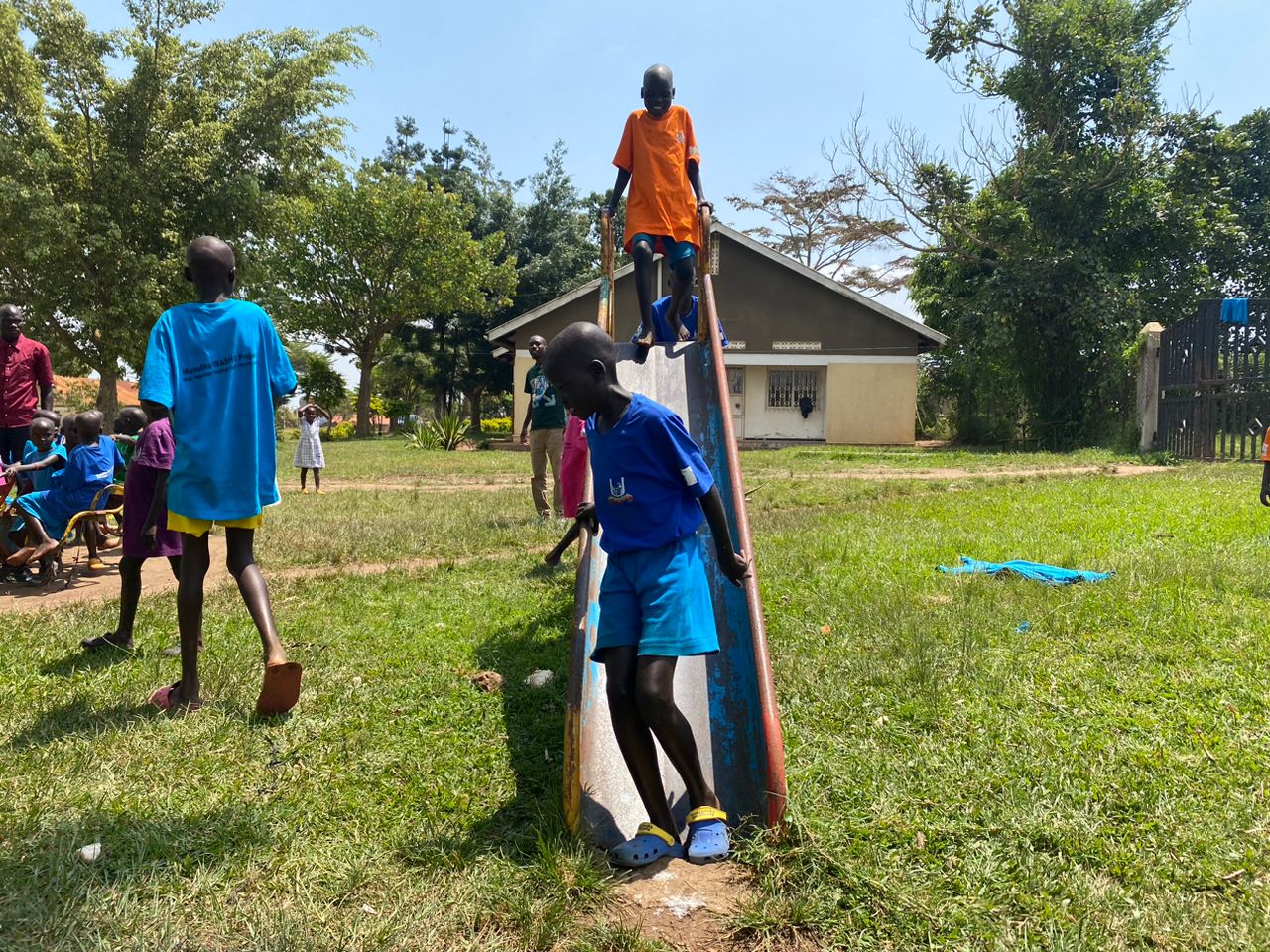 Those aged 18 years and above are 20 in number while those aged three years and below are 8.
In order to meet the feeding needs of the children and generate income for the home, the home has a farm with cattle for milk production, a matooke garden and other crops.
"The sanitation and hygiene etiquette of these children have improved and we hope by the time we resettle them they will be better," Omuna says.
Margaret Lokure, a House Parent says, since majority of the children are from Karamoja, they are taught about cattle rearing and pasture management.
"We want them to be able to cope easily when they are reintegrated in the community," Lokure says.
On Tuesday a team from KCCA, led by John Bosco Bashinyora, the Director Gender, Community Services and Production visited the home to check on the rescued children.
Bashinyora who was accompanied by his deputy Daniel Kaseregenyi and other officials commended the leadership of Masulita for accepting to take care of the children.
"The rescue has done us great and we really appreciate you for partnering with us to take care of these children and sustain them. They are all looking good and healthy," Bashinyora says.
In January, 2023 KCCA carried another rescue operation that was supported by three local NGOs working under the Local Coalition Accelerator initiative.
The support included; fuel equivalent to 720 litres for the bus, coaster, and pickup; meals for the children while in transit and facilitation for the rescue team.
The 166 children rescued from the street on January 25, were transported to Koblin Youth Skilling Centre in Napak, which is under the MoGSD. They will undergo rehabilitation, tracing and reintegration with their families
"The problem of street children is still significant and last week we removed 166 and took them to Koblin. We need to continue working together to safeguard the child, who's rights deserve to be protected at all cost," Bashinyora says.
Bashinyora reveals that KCCA will be carrying out more operations to rescue the children from street life and prosecute all those involved in trafficking and abusing children.
KCCA is carrying the rescue operations in line with the Kampala Child Protection Ordinance 2022.
According to Section 10 of the Ordinance prohibits any person from sending a child to beg or solicit for alms in a public place, street, office, or any business or commercial establishment and also to live off the proceed of a child engaged in begging or soliciting for alms.
The ordinance provides that a person who contravenes these provisions commits an offense and is liable upon conviction to a fine not exceeding 40,000 shillings or imprisonment for a period not exceeding six months or both.
At least 36 people have been convicted since 2022, for contravening the Ordinance.