By KCCA-PCA
The Kampala Capital City Authority (KCCA) and Colas UK have signed a memorandum of understanding to rehabilitate roads and construct bridges in the city.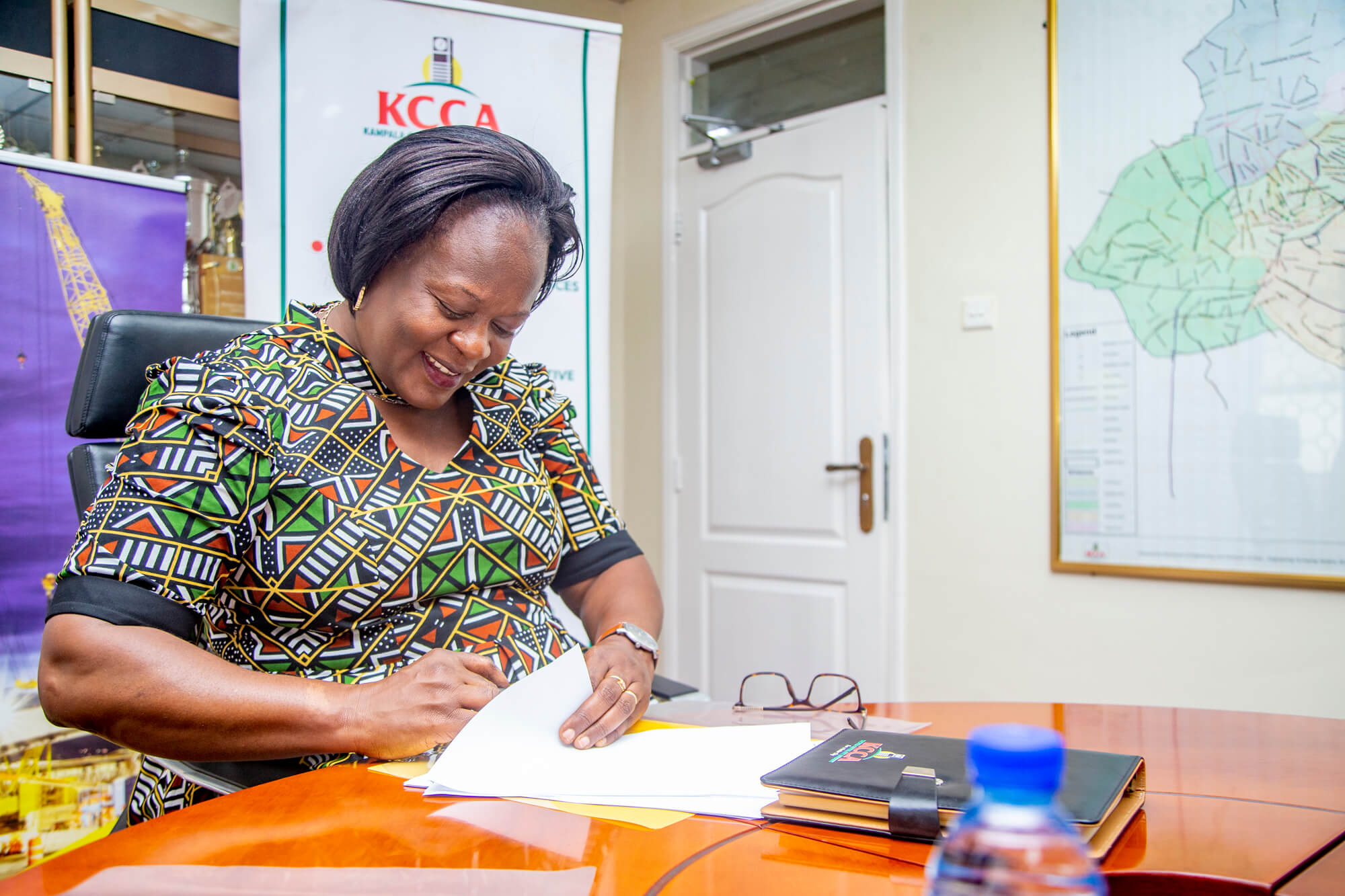 The partnership is aimed at transforming Kampala by opening up the city to achieve improved access, reduced congestion and reduction of associated problems like crime, and health-hazards. The project is estimated at £250m and will be funded by United Kingdom Export Finance (UKEF). It will be implemented over the next three to four years starting in 2023.
The project will be implemented in a phased approach and will upgrade critical roads across all five divisions of Kampala; Central, Kawempe, Rubaga, Makindye and Nakawa.
Her Excellency Kate Airey the British High Commissioner to Uganda who witnessed the signing ceremony on Thursday said the project will transform Kampala.
"It is going to be a transformative project. Kampala is the heart beat of Uganda and this project will add value. It is time we invest in Kampala as British," Airey said.
She commended President Museveni for the incredible support to the UK and the good working relationship between Uganda and UK.
"UK shares his [Museveni's] vision for the development of Uganda and I'm really delighted to have signed this MoU which is an important milestone," Airey said.
COLAS UK will contract local sub-contractors to provide technical expertise and support for the effective implementation of this project.
Between 800 to 1000 jobs are expected to be created during the implementation period of this project, ensuring a 99% Ugandan involvement in this project.
The KCCA Executive Director Dorothy Kisaka said they signed the MoU between KCCA and Colas UK to develop the proposal for Kampala Roads and Bridges project.
"Government has given us a greenlight to sign an MoU to develop a proposal. It is proposed that Colas UK will develop and revamp 270km worth of roads in Kampala," Kisaka said.
Colas UK is not new to Uganda having constructed some of the oldest roads in Kampala and is the same company working on the Hoima International Airport.
"We are grateful to the support of the British government for this project and we are grateful to the President of Uganda for enabling us to start a new project that will revamp our road network in Kampala," Kisaka said.
Kampala has over 2100 km of roads but only 30% is tarmac. Most of the road network in Kampala is old and ready for revamp.

Speaking about this partnership Lars Peter Jensen, Area Manager Colas UK in Uganda appreciated the partnership with KCCA that will transform Kampala in the next few years.

"We are a multinational company with the expertise to implement this project to the detail and expectations of KCCA. We are proud that through the transformation of the city, a multiplier effect will be achieved in supporting trade, improving the health and security of Kampala residents and grow the local construction industry," Jansen said.

COLAS is one of the leading road construction companies in the world and we pride in ourself on its 100-year history which emphasizes on innovation and developing new techniques adapted to any application.